Art and Visual Culture in History, Literature and Society
Second Annual Interdisciplinary Humanities Graduate Student Conference
Presented by the University of California, Merced, Interdisciplinary Graduate Students and the Center for the Humanities
April 18-19, 2014
Merced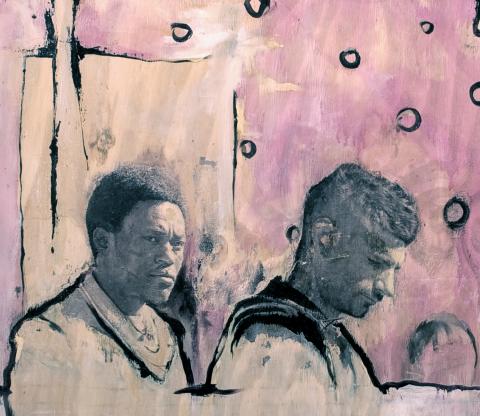 Heritage and identity are produced through objects, images, events and representations. Museums, monuments, public art, memorials, television images, photographs, landmark districts and pageants are not passive containers, but are active vehicles in producing, sharing and giving meaning to popular understandings of the past.
This conference examined the broader concept of "visual culture" as it relates to the history of the visual arts. The traditional expressions of the arts and culture such as theater, film, music concerts, festivals, fairs and the recent trend toward 'creative placemaking' will be supplemented by topics extending to how the production of all objects, artifacts and spaces both modern and ancient can provide a sense of community, identity, culture and heritage.
 
The focus of this conference was on four conceptual areas: visuality, identity, media culture and politics/ethics. 
 
The aim of the CRHA Graduate Conference is to facilitate the innovative scholarship of graduate students across the nation and the globe by providing opportunities for them to share academic work, receive scholarly feedback and network professionally. The event also facilitated the integration of faculty members, promising scholars and colleagues in an interdepartmental intellectual dialog.
The CRHA Graduate Student Conference is a unique opportunity for graduate students to present their scholarly work at UC Merced in a formal conference setting. All talks and panel sessions are free and open to the public.
Keynote Speaker
Rachel N. Klein
University of California, San Diego
"The Metropolitan Museum on Trial: Cypriot Antiquities and the Transformation of Culture in the Late Nineteenth Century United States"
Professor Klein teaches courses in U.S. cultural history from the 18th through the mid-20th centuries. Her past research and publications dealt with the American South and the politics of slavery during the Revolutionary and Early National eras. More recently, her research has focused on art institutions and their relation to bourgeois notions of citizenship. She is completing a book that is tentatively titled "Culture Wars: Art, Authority, and the Transformation of Taste in 19th-Century New York."